CARE OF OUR JEWELS


Hissia jewellery is designed for an audience who wants to find a quality piece that makes them feel special. As its definition indicates, the jewel is an object of value. As such, it is a delicate good, whose beauty and duration is conditioned by the treatment given to it. Our craftsmen have made a great effort and delicacy in the elaboration of their jewel. So please handle it carefully and follow our care instructions so that you can continue to enjoy its beauty for a long time.
Should you need more information, don't hesitate to call us (34 626 348041) or send us an email (info@hissia.com). We'll be glad to help you.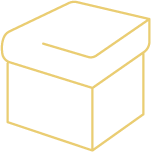 Jewelry is shipped in our brand packaging, and some will include a protective cotton bag. We recommend that you keep the item in its original packaging, avoiding prolonged contact with another product that may erode or cause modifications in its components. We recommend storing them in a dark and dry place, also avoiding excessive heat. If the site is very humid, it is advisable to keep them next to an anti-humidity bag.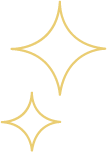 One of the characteristics of plating is that it can lose intensity over time and use. The speed at which it disappears depends on how the jewel is cared for. We recommend you to follow the following tips to make them last longer and look pretty for longer.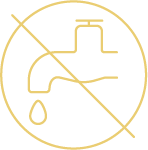 Avoid contact with all types of liquids, such as water, soaps, detergents, alcohols, or chemicals. Avoid washing your hands, showering, bathing, or cleaning with them. We recommend applying makeup, hairspray and perfume before wearing the jewel. Sweat is also another enemy of plating, just like seawater. Do not wear jewelry when sweating.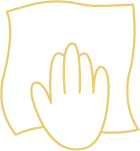 For cleaning our jewelry, we recommend rubbing them with a soft cloth cloth (not paper), to return the shine and eliminate oxidation. We discourage the use of chemicals, such as metal cleaners. For a deeper cleaning, you can rinse your jewels with water and sope, and dry them with a soft cloth. Crystalline stones can be cleaned in the same way. Opaque stones such as turquoise or lapis lazuli should not get wet, as they are porous and can absorb moisture. Therefore, please clean them with a dry cloth gently.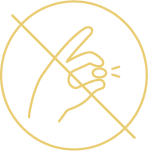 Try to prevent jewelry from scratching or falling to the ground. Do not try to force or bend it. When you put on and take off our bracelets, please do so by inserting your open side on the side of your arm. Never try to force it directly from above.